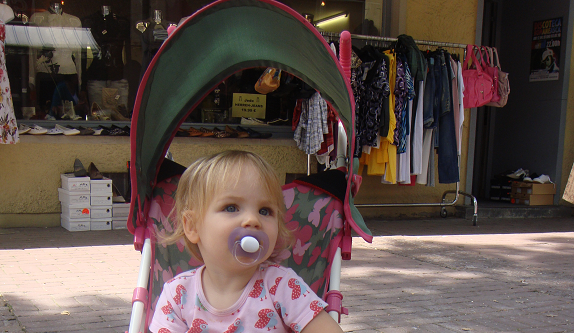 Pregnancy was the push Renee Lodens needed to turn her love of travel and shopping into a business.
Renee moved to Singapore in October 2010 to be with her then boyfriend, who quickly she married. At the time she was doing market research for a market research intelligence firm, and worked there for more than a year working mainly with big multi-nationals and local organisations.
"I went onto maternity leave, and during my maternal leave I reflected on my career – I was torn between being a mum and having a career so I started to explore starting my own business.
"I've always had a passion for travel and we did some pretty extensive travel since I've been here – probably nine countries in 2011 – and these travels I would always want to go shopping and I would look for local gems and local stores and I found resources for where to go shopping was quite limiting and challenging. The best way was walking the streets."
When people asked her where to go shopping in Singapore, she realised she wasn't the only one who had trouble finding good travel information.
"People would come up to me and say 'where do I go shopping' – they just assumed Orchard Road was the place to go. I started farming out tips then I thought I should try and make some money out of it."
That's when Travelshopa was born – her online guide to shopping in Singapore and further afield. She toyed with the idea of having a print magazine or online and decided online was the way to go.
"It just started to grow from there.
Having support from her husband meant a lot.
"My husband backed it. And that's important to me in the decision I was making – I didn't have the pressure to go back to work.
"When you're raising a family, a career can be disruptive anyway if it doesn't work I still have a career to fall back on. But it will work!"
So how does it feel to have your own company?
"Amazing. It's made me fall in love with Singapore even more. With travel, a baby and corporate job, there wasn't time to know the city but now I've got to know a really local side of Singapore – it's changed my view for the better."
Having her own business has also let her see her 15-month-old daughter Eva Rose more.
"It's 24/7 but the benefit is I'm at home so I still get to be a part of her everyday [activities] but I also get to work when I have to work. I do take time out every week just her and me."
This article was originally published in June 2013.