Think Singapore's costly? Even with a $10 budget, there's a selection of tastes to choose from. Here's just a handful.
Mex Out
39 Pekin Street
Far East Square
Tel 6536 9953
mexout.com
The crunch of a taco is oh so satisfying– unless you go for the soft flour tortilla version. Two tacos is just under $10 – add-ons cost more – but pop in on Taco Tuesdays for $3.50-$4.50 tacos all night. You can scoop up a 10-inch burrito ($9.90) with rice, beans, lettuce and a filling as well.
Ah Bong's Italian
56 Eng Hoon Street #01-46
(15 min from Tiong Bahru MRT)
Tel 9650 6194
facebook.com/abitalian
Inspired by a hole-in-the-wall pasta place in Sicily, owner Chris Ng started a blink-and-you'll-miss-it pasta stall with some creative dishes. At $7 a plate, you're getting bowls of unique pasta dishes like the red pepper pesto – penne, charred pepper and bacon – and desserts like the five-spice crème brûlée for $4. Doors are only open for lunch, though.
Aroy-Dee Thai Kitchen
262 Middle Rd
Tel 6336 8812
facebook.com/aroydeekitchenthai
While it's not winning any decor awards, that's not why you're here – there's a great selection of dishes under $10. The chicken green curry ($10) hit the spot. The Heaven Chicken ($10) with ginger and sweet chilli sauce also hit said spot.
Gyoza-ya
B1-02A Robinsons Orchard
260 Orchard Road
Tel 6737 5581
gyozaya.com.sg
Rated the #1 place for Japanese gyoza, this dining spot in the basement of Robinsons on Orchard Road is a combination of traditional and modern dumplings. If you've never consideredtrying chicken curry gyoza ($5.80), or pan-fried dumplings with cheese on top ($5.80) and a side of chicken karaage ($3.80), then now's your chance for under $10.
Immanuel French Kitchen
Salut Coffeeshop
Blk 119, #01-40 Bukit Merah Lane 1
Tel 9297 3285
facebook.com/immanuelfrenchkitchen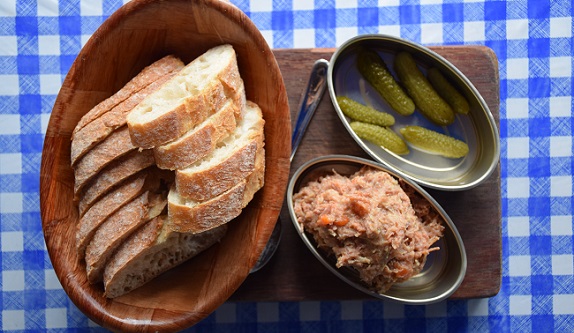 We talked to the chef last month about his venture into fine dining for a mass market, and we also tasted it. The duck rillette ($8.60) is an even amount of tender duck meat and fresh warm bread in a generous portion, along with some crunchy cornichons.
Ngon
B1-17 One Raffles Place
1 Raffles Place
Tel 6536 6466
ngon.com.sg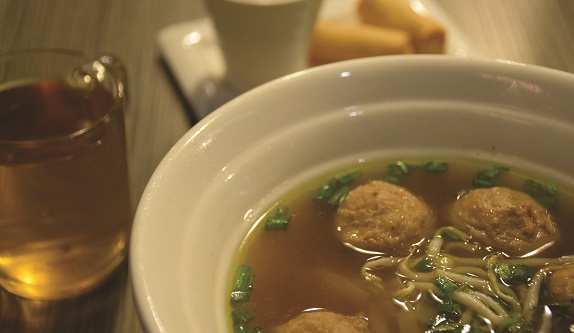 Just opened in the basement of One Raffles Place, the menu offers beef and chicken phở at $9.80. There's a set menu that adds spring rolls and a lotus tea, but the deep bowl of beef balls with broth, bean sprouts, white and spring onions is a stomach-filler.