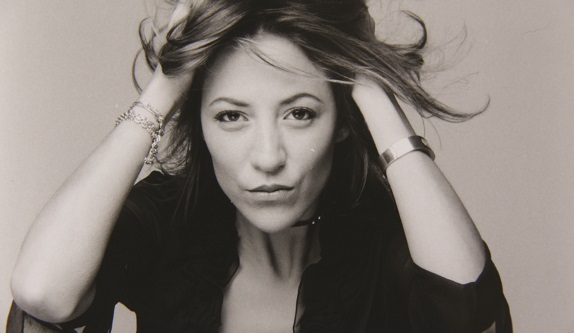 Why did you become a volunteer museum guide in Singapore?
I moved to Singapore only 18 months ago with my husband and two small daughters. My sister, a curator in London for 1:54 Contemporary African Art Fair, visited me recently and introduced me to her friend, who was a Singapore museum guide of 12 years and a docent trainer. This friend gave me a museum tour and consequently I wanted to know more about guiding in museums in Singapore.
I have studied art in New York and I am a painter. My father is a painter too. Art is important to my family and to me, and is an integral part of my life.
I contacted Friends of The Museum (FOM) here in Singapore and decided to join the training program. I was particularly interested in guiding at the Asian Civilisations Museum.
The idea of learning more about the history of Singapore and being surrounded by beautiful artefacts in a gorgeous building on the Singapore River, an ancient trading route, was very appealing to me.
With my little girls in school here, I had more time available and thought it could be something I could do for myself – while providing me with an opportunity to explore, study and be part of this vibrant city.
Tell us more about the training programme you did.
The training sounded as if it would open a door to understanding Singapore, which I found intriguing. I found the training program to be flexible and very free, and did not conflict with other aspects of my life.
The training itself was for six months. We had lectures once a week and practical sessions on Fridays. There is a nominal cost for the training program. From the training, I learnt about Singapore as a trading hub as well as about other parts of the region.
What commitment is required from you?
I was initially surprised at the depth of the training provided. There was much reading, studying and papers to be written! After the training was completed, we were mentored in touring to ready us to fly solo so that we could then guide independently.
The museum likes its volunteer guides to commit to guiding twice a month offering public tours and tours for students; however, this is an extremely flexible schedule and we usually work out what is convenient for all of us.
What opportunities have opened up for you as a museum guide here in Singapore?
For me, this has been an opportunity to meet like-minded people and it has provided me with a chance to build relationships with fellow guides. We meet socially on a regular basis and it is wonderful to interact with a range of interesting people with different backgrounds who have similar interests.
It's also a chance to get out of the heat and take international and local students on an hour tour that I have made my very own. The museum's mojo is to give Singaporeans a sense of their origins, and with so many people coming through Singapore, giving back to the community in this way is a rewarding aspect of the undertaking – as well as giving me the opportunity to be surrounded by history and art.
Find out more about being a volunteer guide for one of Singapore's museums at fom.sg.
Photo Credit Karim Ramzi.