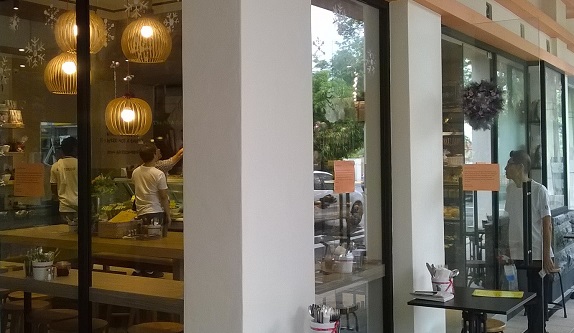 Congratulations to ANZA Member, Dean Brettschneider, on the opening of his fifth Baker & Cook artisan bakery in Clementi Arcade, Sunset Way.
Baker & Cook features an extensive range of artisan breads, pastries, cakes and sweet treats. The outlets are popular for a casual meal, with the menu including baked goods, salads and an all-day brunch. They also serve good coffee and there is always a steady stream of customers dropping in for takeaway bread, coffee and sweets.
Other outlets are situated on Hillcrest Road at Greenwood, Chip Bee Gardens near Holland Village, Swan Lake Road at Opera Estate and the InterContinental Hotel at Bugis.
Baker & Cook
41 Sunset Way
#01-023 Clementi Archade
Singapore 57071
www.bakerandcook.biz