TUCKERBOX COLUMNIST: Raelene Tan shares her love of the 'Pearl of the Orient'.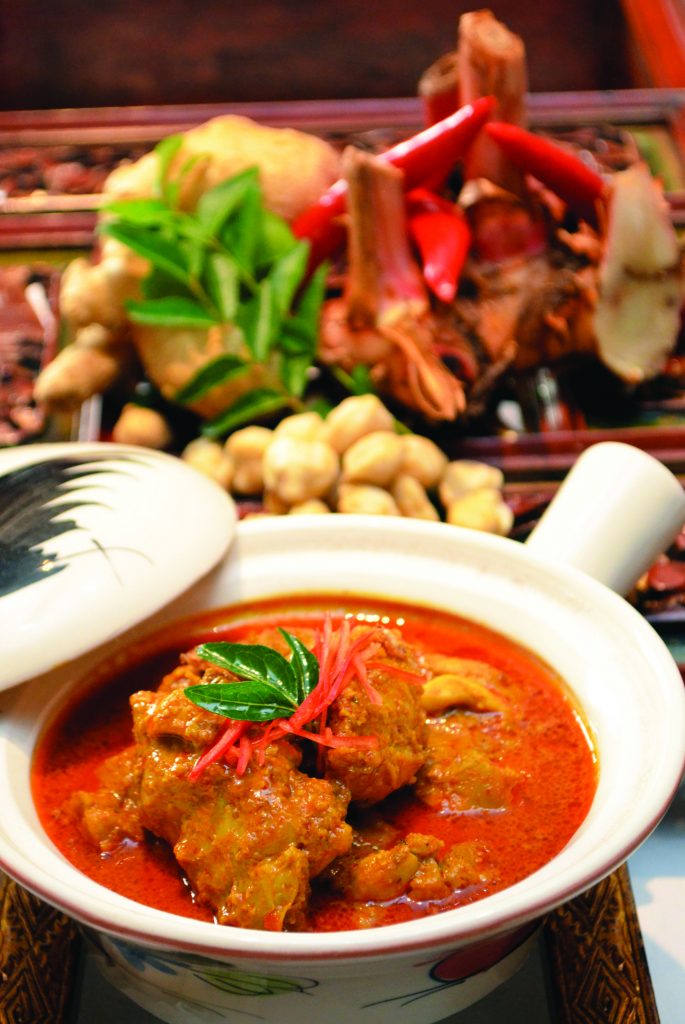 Penang, the 'Pearl of the Orient', an island off the north-west coast of Peninsular Malaysia, is just a one hour flight from Singapore.
HISTORY
Malaysia's second largest city, Penang's capital George Town has been a UNESCO World Heritage Site since 2008. It is a sister city with Adelaide, South Australia.
The betel-nut tree (Malay, pinang) gave the island its name. Also known as areca-nut palm, it is the State emblem, featuring on Penang's flag.
With a long-held reputation for good hawker fare, visits are keenly anticipated. Malay, Chinese, Indian, Nonya and Eurasian tastes abound. Gurney Drive, along George Town's esplanade, is particularly popular for its hawker stalls. After admiring historic buildings, steel-rod sculptures and unique wall murals, this is the place to stop to appreciate well-known delicacies.
SETTLING IN
During a recent family visit, Golden Sands Resort was our choice of accommodation, as it has been on previous occasions. With its Cool Zone Kids Club and Adventure Zone, this family-friendly resort, situated on Batu Feringgi ('foreigner's rock') Beach, has three swimming-pools nestled in its lush tropical gardens and a host of activities for young and old alike. Connected by a nature-path lined with exotic plants to its sister property Shangri-La's Rasa Sayang Resort & Spa makes it ideal for a wide choice of amenities.
SPICY NOTES
Penang and nutmeg go hand-in-hand for this writer. Whether fresh, dried or juiced, the fragrant taste is a must-have. Dried shredded nutmeg sprinkled over yoghurt is a favourite breakfast item. Drinking freshly produced nutmeg juice made each day special during our stay. Herbs and spices are part-and-parcel of life in Penang, readily available and highlighted in many signature dishes. Cloves, cinnamon and coriander come to mind, as well as bay leaves, basil, ginger, star anise, pepper and ginger, to name but a few.
TASTES A-PLENTY
The island's culinary gems include Penang assam laksa (rice-noodles in spicy soup), roti canai (Indian pancake served with curry or sugar), pasembur (Indian vegetable salad with spicy sauce), chicken curry kapitan (mild Nonya curry), Penang char kuay teow (fried rice-noodles) and satay.
At Golden Sands' Garden Cafe we enjoyed Indian curries, Chinese noodles and Malay kueh (cakes). Next-door at Rasa Sayang's Spice Market Café seafood, poultry and vegetables are enhanced by subtle additions of spices. At both places, 'rooted in nature' cooking uses sustainably farmed fish, locally sourced organic fruit and vegetables, free-range poultry and beef, with spices and herbs grown in their garden, even honey from their own beehive. Such dishes include grilled king prawns, citrus mesclun salad with chicken, grilled baby sea bass, plus fish and chips. Nasi lemak (coconut-rice with a spicy condiment, fish, egg and vegetable) and hokkien mee (noodles) can also be enjoyed. Sedap (delicious)!
I hope you visit and enjoy Penang's precious gems as much as I.
Born in Adelaide, Raelene Tan is an etiquette consultant and food and travel writer. She has authored four books and has been a regular guest on radio and television.