Linda Collins of the ANZA writers' group catches up with former member, Australian-based novelist Alison Stuart about her upcoming historical thriller series.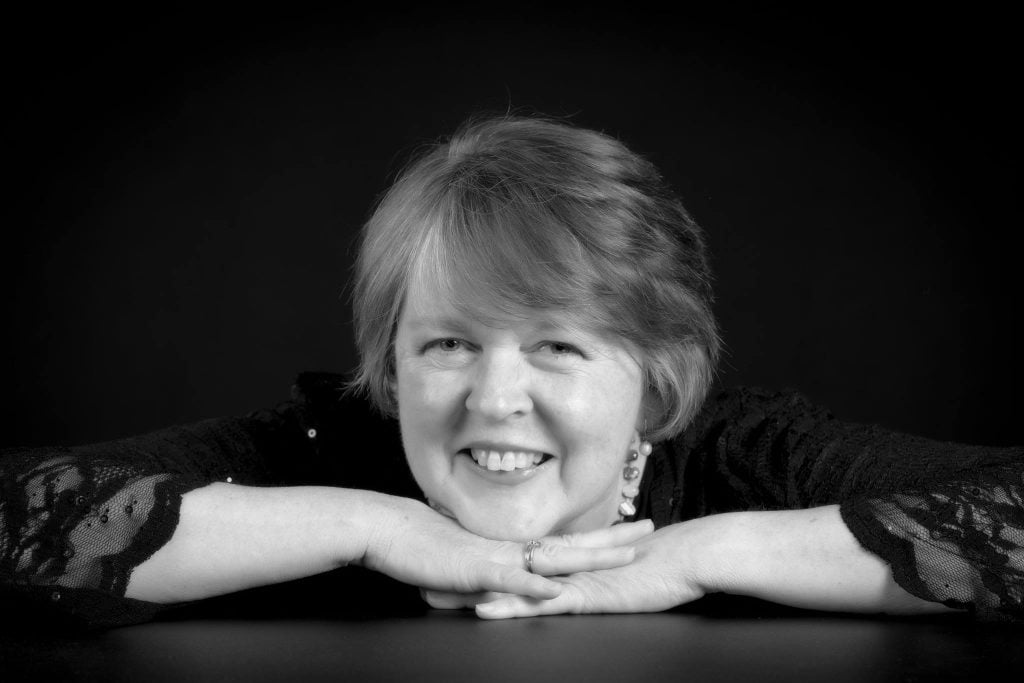 Award-winning Melbourne author Alison Stuart looks at ease in Violet Oon's glamourous Peranakan restaurant, National Kitchen – located in the National Gallery overlooking the Padang, and complete with marble floors, dark wooden fittings and plush heritage interiors. The author is in town to undertake research for her upcoming historical thriller set in Singapore, the first of an initial two-part series called the Harriet Gordon Mysteries under the pen name A.M. Stuart.
The 59-year-old has scored a career breakthrough most writers can only dream of, being signed by top US-based literary agency Marsal Lyon, and landing a contract with Berkley Penguin – an imprint of Penguin Random House, known for spotting new talent and building author's into global franchises. The deal is for two books initially, though Alison says with a gleam in her eye that she envisages six.
The series begins with Singapore Sapphire, a whodunit set in 1910 colonial Singapore featuring wily protagonist Harriet Gordon – a former suffragette working as a private secretary. When a client is murdered, enigmatic Detective Inspector Robert Curran enters her life and shakes it up. The follow-up novel will be published in the United States in August next year. Alison's 'overnight success' didn't come easily. A former lawyer before becoming a full-time writer – she has eight full-length historical romances already under her belt. They include By the Sword, which won the 2008 Eppie (electronic publishing) award for best historical romance.
Hard-working Alison is a former president of the Romance Writers of Australia. Alongside her Harriet Gordon Mysteries, she's also currently working on two historical novels for Harlequin Australia, set in the Victorian goldfields. The genesis of the deal that has seen her set to crack the American market began in Singapore nearly two decades ago – in a group creative writing exercise at one of the monthly meetings of the ANZA Writers' Group. "I remember vividly sitting in an airy room in fellow member Rebecca Poston's black and white house near Kent Ridge. It was early evening and I could hear the cicadas. We were doing a murder thriller exercise dreamt up by co-ordinator Julie Vellacott, and I found myself writing a character who became one of the protagonists in my Harriet series, Detective-Inspector Curran."
Alison – who has travelled back to Singapore several times since repatriating to Australia in 2003 – was in the National Library looking at a 1905 front page of The Straits Times when inspiration for her book struck. "I saw an advertisement for a woman proclaiming her services and that she could undertake shorthand. In capital letters, it also said: 'ABSOLUTE SECRECY AND CONFIDENTIALITY ASSURED'. It just called to me that there was a story in there." Alison, who with her husband David has two grown-up sons, adores her return visits to Singapore. "Every time, there is a familiar sensation of walking into hot cooking oil and cotton wool as soon as you leave the airport terminal, and you sigh, and say, 'we're home again'."
Get writing! The ANZA Writers' Group meets every second Tuesday of the month, 7pm, ANZA Office, 47A Kampong Bahru Road, 169361