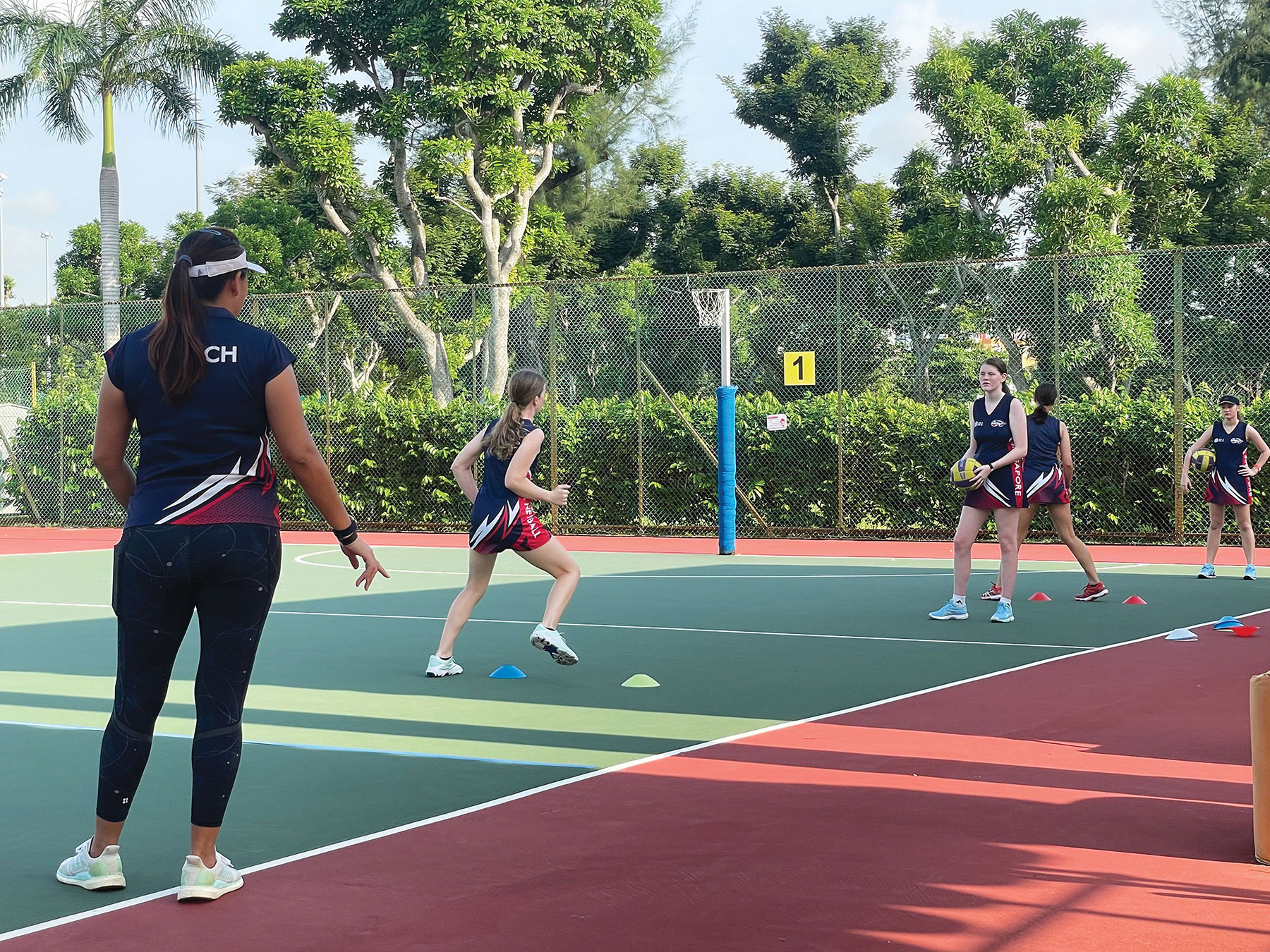 During the mid-year summer holidays ANZA Netball held fun camps at Kallang Netball Centre. ANZA Professional Head Coach Shuangru Lin and ANZA Netball Coordinator Karen Velthuis were involved in planning and preparing the camps to keep the girls active while maintaining adherence to Covid restrictions.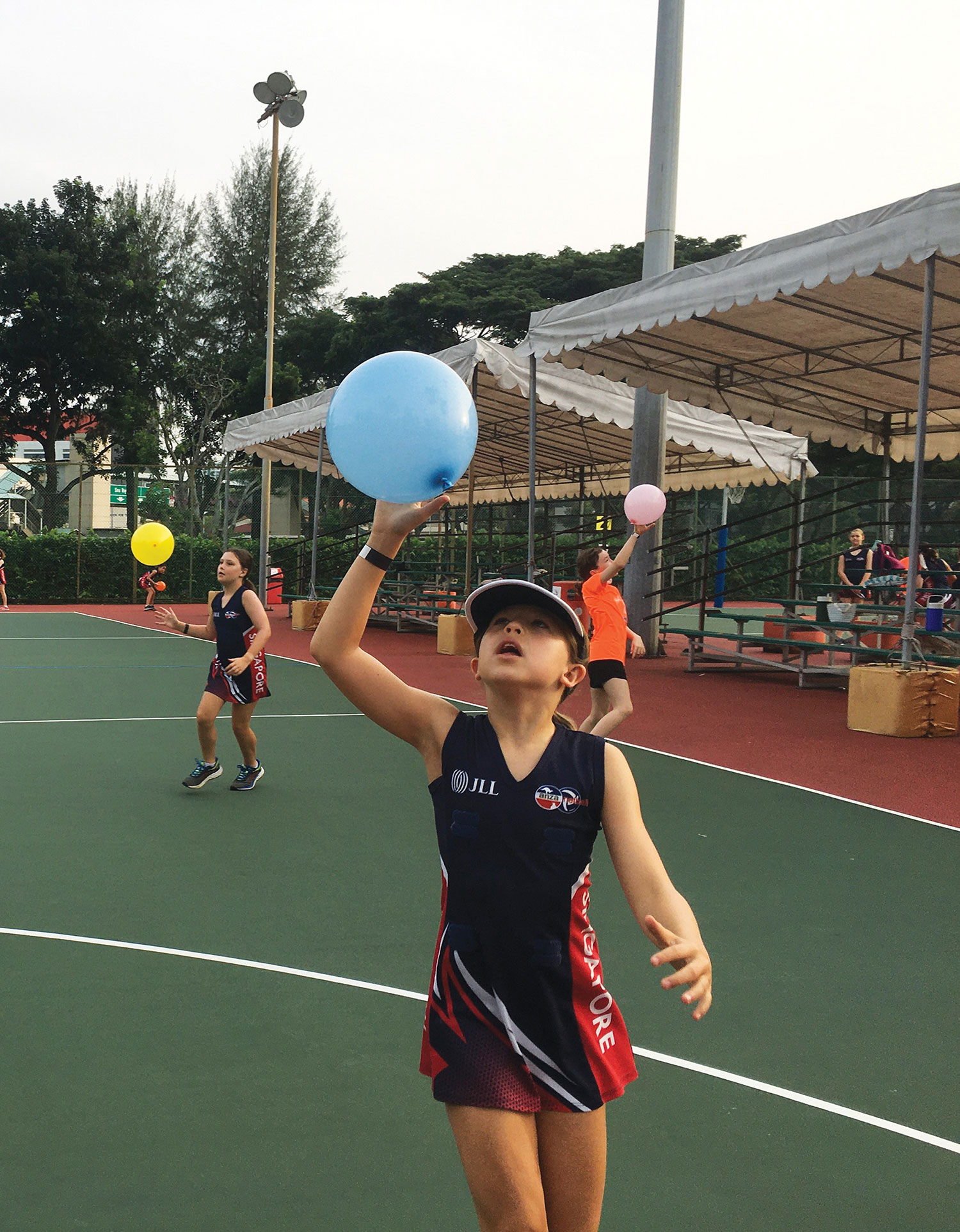 Players arrived bright and early in the morning, before the sun reached maximum strength. The netball camps provided a specialist programme designed to be age appropriate for each player. The first camp catered to 9–12-year-olds and the second camp for ages 12 and above. The sessions were filled with a mixture of activities to enhance spatial awareness, fundamental movements and ball skills. The girls had a great time learning new and challenging games that strengthened their movements but did not necessarily involve a netball! They were dodging and weaving frisbee cones, skipping, and chasing balloons around the courts. In the older groups, the girls focused initially on specific positional skills with the rest of the session encompassing general netball technique and fitness. The small groups ensured that individual attention was possible for each girl, allowing refinement of execution and technique.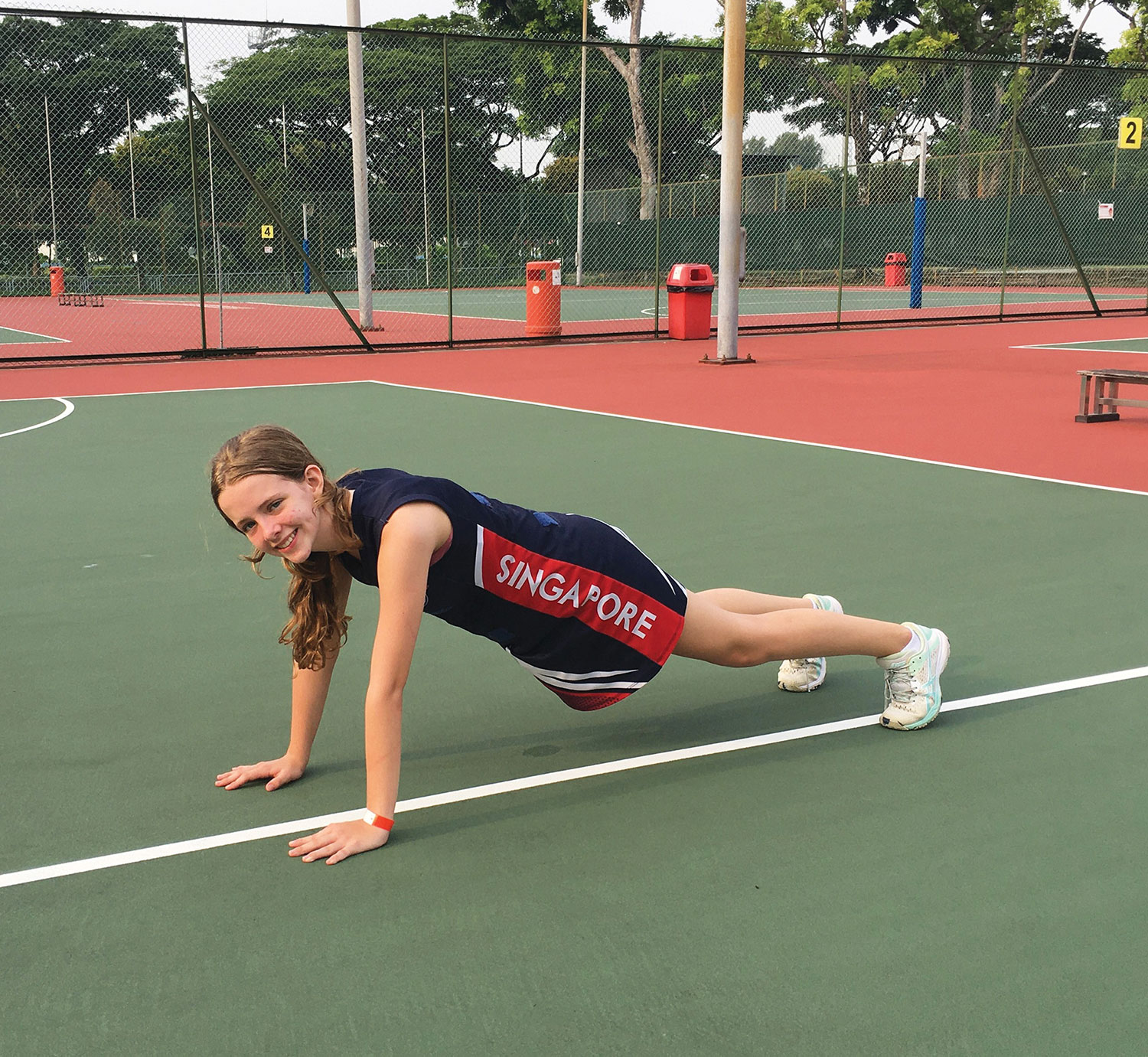 The girls finished each session exhausted but smiling and challenged by the range of activities they had completed each day. Next time you're looking for an activity to entertain the kids in the holidays, check out if there are any ANZA Netball camps on offer!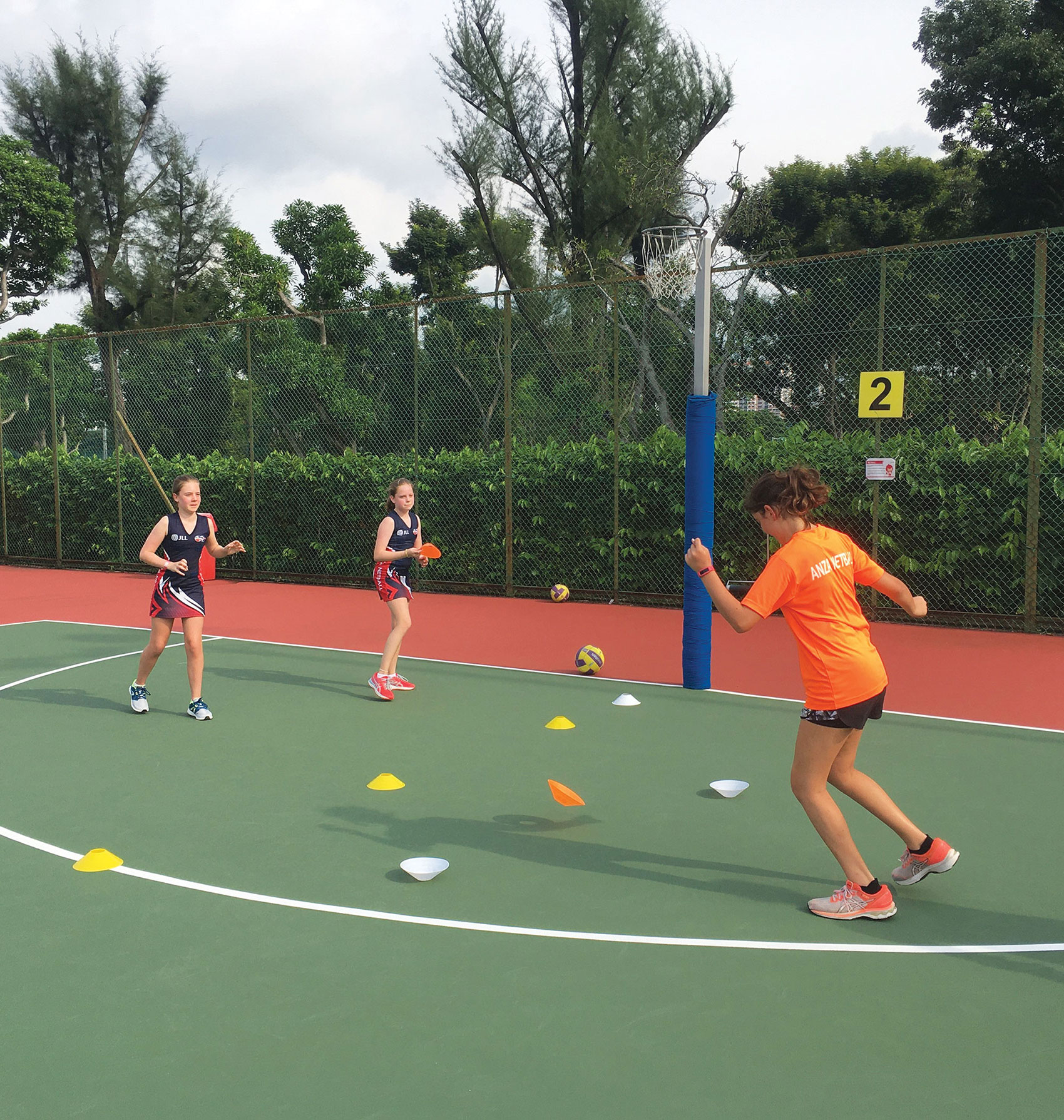 ANZA Netball kicks off this September at Tanglin Trust School. Find out more at anza.org.sg/sports/netball