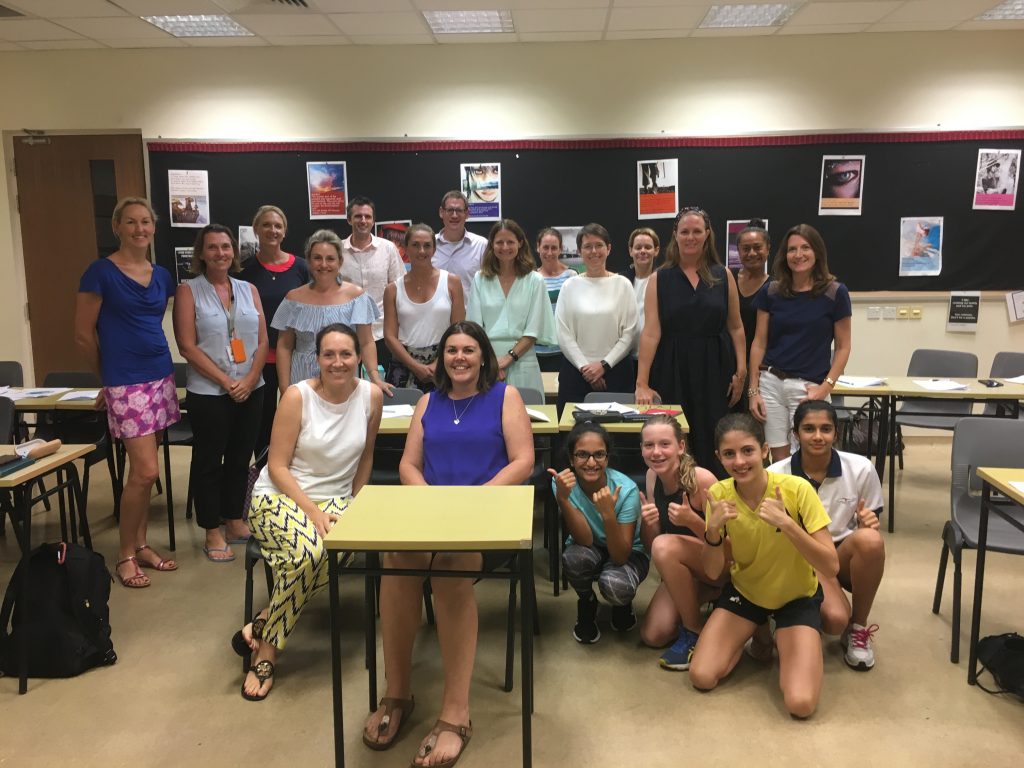 Currently we have about 60 ANZA Netball parents who don their netball uniforms each week to coach their children through drills and match play," says ANZA Netball's Michelle Adamson. "There are usually two volunteer coaches per netball team, which provides a good ratio, particularly for the younger age groups where the girls require a little more attention and assistance."
At ANZA Netball, the volunteer coaches are assisted by around 10 professional coaches who take active lead roles in the training sessions in the age groups from 2009 upwards. "There are also eight teen coaches, ex ANZA players, who volunteer their time on a Saturday morning, to assist in the development of junior netballers."
The ANZA Netball volunteer coaches are provided with the opportunity and encouraged to attend the Singapore Netball Foundation Course to receive coaching qualifications. Umpiring courses are also provided. "These courses are both theoretical and practical and provide experience and up to date knowledge in the surprisingly fast changing world of netball rules. For some volunteer coaches, it is an opportunity to step back into a classroom to learn new skills for the first time in years! "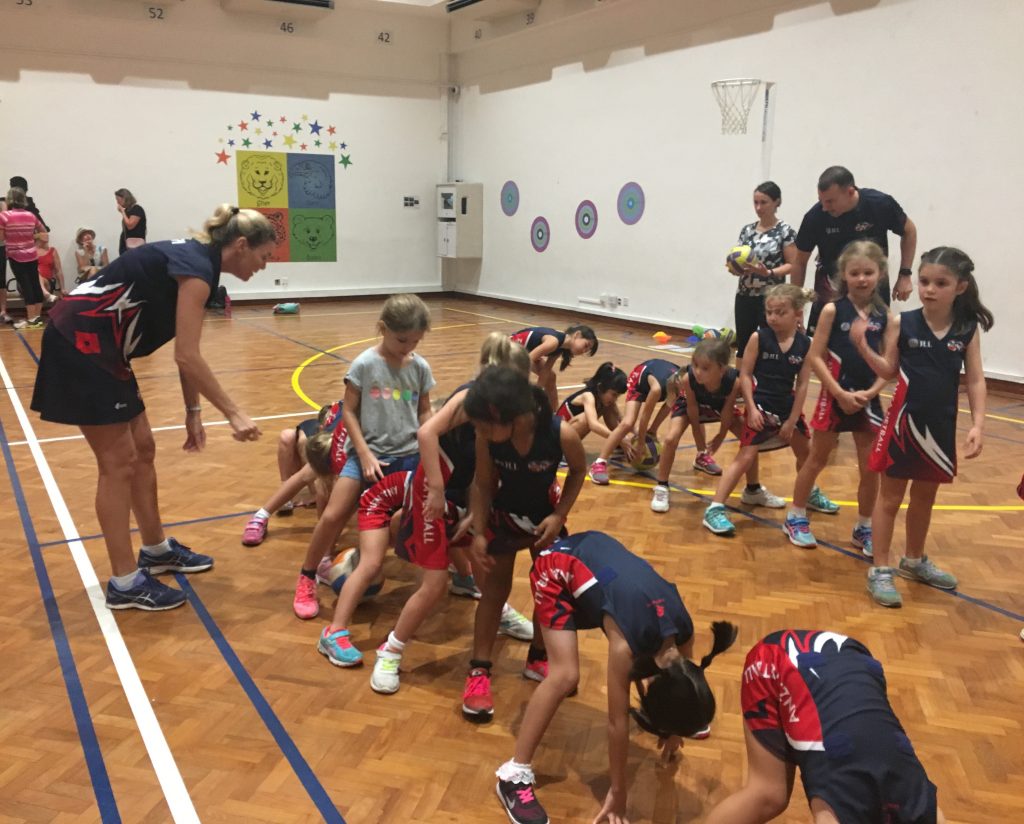 Keeping Coaches on the Court
"It's vital to talk to your children about the role of the volunteer coach and how they can help to ensure that these volunteer coaches will return!" says Michelle. Some of the key points that our young ANZA netballers should keep in mind are:
– Listen to your coach
– Play within the spirit of the game and by the rules of the competition
– Never argue with a coordinator, coach or volunteer
– Cooperate with your coach and teammates
– Play unselfishly and congratulate good teamwork and individual play by others
– Do not take unfair advantage of another participant
– Show respect to all participants regardless of their gender, race, ability, religion or language
– Win graciously and do not brag, or lose calmly and do not get mad
– After the game, always shake hands and thank the other team and coaches
MOST IMPORTANTLY, thank your coach at the end of the session
We are so grateful to all the ANZA Netball coaches and other volunteers. "Coaching is a rewarding and much appreciated way to spend active time with your children. Not only are you helping to create the next generation of netballers, but more importantly the next generation of volunteers."
ANZA Netball season runs until 23 March 2019. Register now, as there are places available. netball@anza.org.sg.